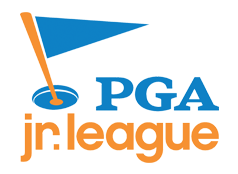 You can register your junior golfers ages 7-13 for the Wildwood Green PGA Junior League NOW!  Go to pgajrleague.com, search for the Wildwood Green Golf Club team and follow the process all online through the national website.  We will have 17-18 occasions for practice and matches this season.  The first practice is scheduled for Wednesday, April 3 at 6:45pm at the driving range at Wildwood Green.  Registrants should plan on about a one hour practice that evening.  Practices will be once a week on Wednesday in April, then Thursday in May and June.  Matches will be in the May-June time frame with a final Fun Day event in mid July.  Matches are typically held on Saturday afternoon with a start time of 4:00-4:30pm lasting up to 3 hours. We are in a league with UNC Finley and Governors Club and if we get enough registrants we will have two teams.  Contact Jimmy Hamilton, PGA at 919-906-1290 with any questions about the program.
---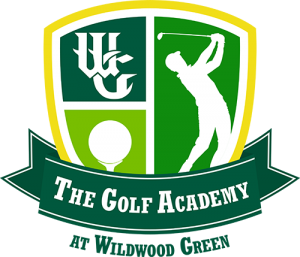 Operation 36 2019 Spring Semester
9 Week and 5 Week Summer Semester

9 week semester June 12- August 10
5 week semester July 10-August 10

Class times available for registration for new families at operation36golf.com/#/register/58
Returning families can go to operation36golf.com and register for your desired program.

Tuition can be made by any major credit card or personal check payable to Jimmy Hamilton by email at hamgolf4u@gmail.com or by phone at 919-906-1290.

2019 Tuition for Wildwood Green Members:

        $240 for 9 weeks recreational classes only
        $310 for 9 weeks classes and 6 on course challenge events
        $430 for 9 weeks classes, 6 on course challenge events and 6 Saturday supervised practice sessions

For Non- Members:

        $270 for 9 weeks recreational classes only
        $380 for 9 weeks classes and 6 on course challenge events
        $520 for 9 weeks classes, 6 on course challenge events and 6 Saturday supervised practice sessions

2019 Tuition for 5 week semester for Wildwood Green Members:

        $120 for 5 weeks recreational and Future 36'ers classes
        $155 for 5 weeks classes and 3 on course challenge events
        $215 for 5 weeks classes, 6 on course challenge events and 3 Saturday supervised practice sessions

For Non-Members:

        $135 for 5 weeks recreational and Future 36'ers classes
       $190 for 5 weeks classes and 3 on course challenge events
       $260 for 5 weeks classes, 3 on course challenge events and 3 Saturday supervised practice sessions

There is a $30 fee for new families for bag tags and materials due at registration.  There is a $40 administrative annual fee due at registration and at the anniversary of participation in the program.  (The $40 fee does not apply to the Future 36'ers program)


Classes are once a week….9 week session


Wednesday 5:30-6:30pm  Age 7-10 and 10-13  separate classes
Thursday 5:30-6:30pm Age 7-10 and 10-13  separate classes
Friday 5:30-6:30pm Age 13-18
5 week session


Wednesday 4:15-5:15pm Age 7-10 and 10-13  separate classes

Thursday 4-15-5-15pm Age 3-6 Future 36'ers  3-4 one class and 5-6 one class  Future 36'ers is classes only.

Friday 4:15-5:15  Age 13-18

The on course events will be Sunday only on June 16,30, July 7,21,28, August 4 for the 9 week semester and July 21, 28, August 4 for the 5 week semester.

The Supervised Practice  sessions will be Saturday 11:00-12:00noon on June 15,29, July6,20,27 and August 3 for the 9 week semester and July 20,27, and August 3 for the 5 week semester

There will be an information/orientation/registration session on Wednesday May22 at 6pm and Sunday June 2 at 5pm in the Wildwood Green Clubhouse.

Call or email Jimmy Hamilton at hamgolf4u@gmail.com or at 919-906-1290 to register for information sessions, the program, or for any questions.

The Fall Semester will be Sept 3- Nov 3, 2019
---