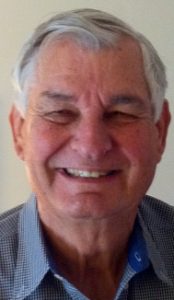 Biography:
Ronnie Reitz has over 47 years of golf experience. Ronnie has been honored by the National PGA as a teacher and for his work in the promotion of junior golf. He has been recognize as the Carolinas PGA Teacher of the Year, and twice as the Carolinas PGA Junior Promoter of the Year.
He has served on the Carolinas PGA Board and other various committees within the Carolinas PGA Section. Ronnie was Head Professional at North Ridge Country Club for 14 years, Wake Forest Country Club for 2 years, and River Ridge Golf Club for 4 years. His work was instrumental in developing the Triangle Junior Golf Program, and in developing the Executive Women's Golf League in the Wake County. Ronnie's assistance with EWGA nationally helped this organization grow into a successful golf program for women throughout the country. He has served as a lead golf instructor at FCA Golf Camps, and helped develop the YMCA Seagull and Seafarer Golf Camps. Within Wake County, he has coached several high schools' men and women golf teams that have produced several successful junior players. From this group came NCHSAA State Champions, Conference Players of the Year, and an ACC Player of the Year.
A few years back, as a player, he was successful in several Carolinas PGA Sectional Tournaments, was a qualifier Tournaments. ln 1967, he qualified for the National Professional Golf Championship (Columbine, Colorado) and played well enough to be a first round leader.
Ronnie is an energetic, patient, fun-loving golf instructor who has experience coaching on all experience levels.